Brief:

 McDonald's at a 

Start-up and Business Conference

 wanted to let attendees know, that owning a franchise is profitable. 
Insight: 

We thought attendees will be the types to look for good money deals. These people also tend to love graphs and need unambiguous information to make up their minds. 

Idea:

 The use of Big Mac Index (a well-known economy symbol) to illustrate how easy it is to get your business going and money rolling! 

Project Budget:

 Eeeh.
We also created

a booklet for newbies

explaining the step-by-step process of buying and opening a McDonald's franchise.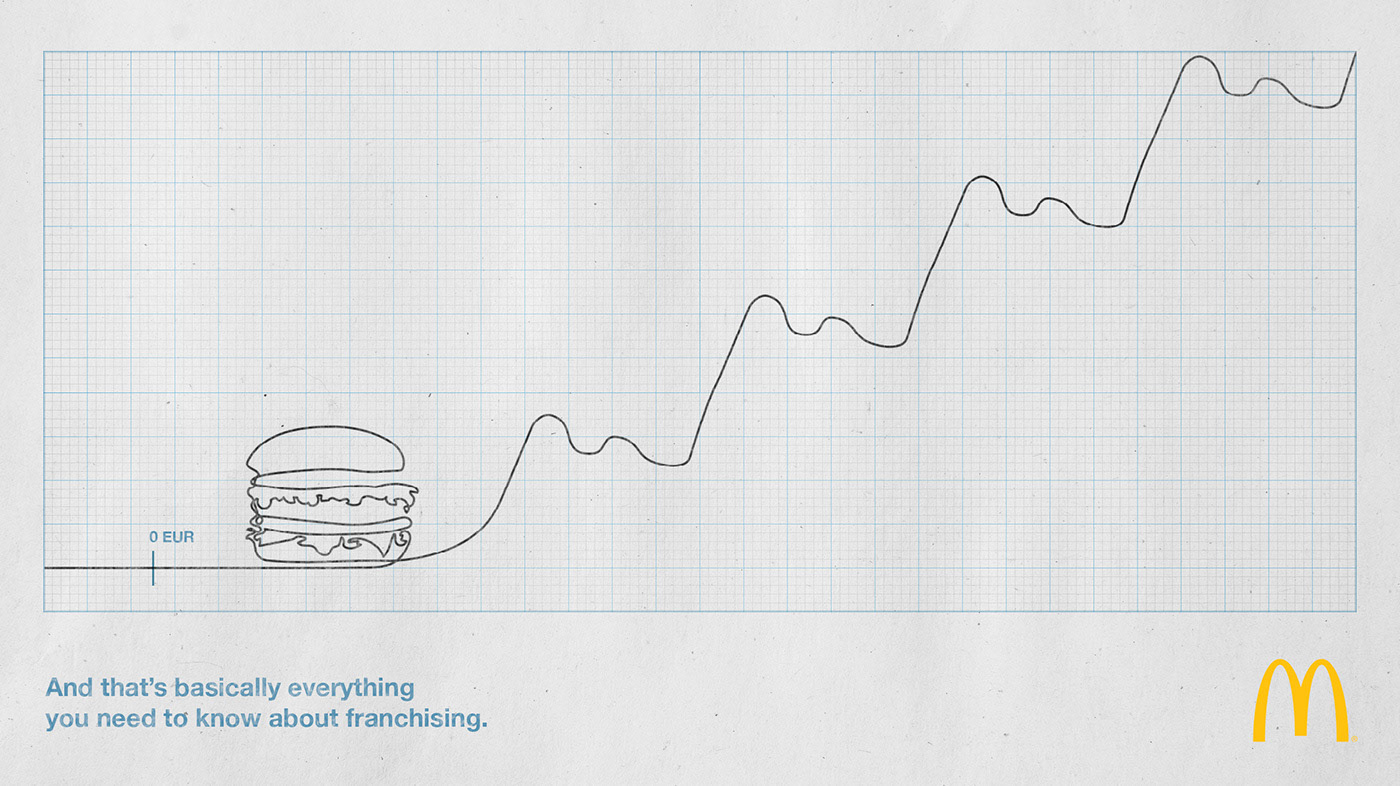 Client:

McDonald's | 
Agency:

DDB Prague | 
Creative Director:

Radovan Hadj Moussa | 
Art Director:

Alena Srostlikova | 
Copy:

Art Director (Copywriter was on vacation, probably eating Big Macs)
Thanks for your attention. Let me know when you buy a franchise!